Get insights in time to decide
We own and operate the world's most advanced space-based intelligence platform
providing satellite imagery, analytics and high-frequency monitoring.
Timely insights any
time of day
Dawn-to-dusk imagery captures activity no one else sees. Delivery is swift after collection — customers receive imagery in an average of 90 minutes.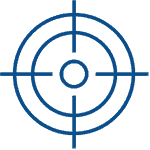 Enhance situational awareness with 3D and motion analysis
Rapidly create and regularly update 3D products such as digital surface models, viewshed analyses and more with multi-frame imagery options.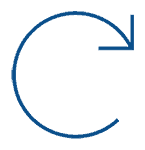 Understand key locations with recurring collections
Some missions can't wait for tomorrow's imagery. Understand pattern of life and monitor rapid change with hourly imagery, top tasking priority and relevant analytics.
To learn more about your options for getting ground truth at your most critical sites of interest, contact us.
Gain timely space-based data with imagery
Task satellites to capture fresh data in a variety of formats to make decisions about the places that matter most to your organization.
Daytime
Get insights in time
to decide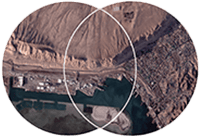 Stereo
Build your own
3D products
Automatically understand objects with
AI-enabled analytics
BlackSky leverages machine learning and artificial intelligence to provide automated analysis of
vessels, ports, aircraft, airfields and buildings.
Detect buildings, vessels, aircraft
Classify medium and large aircraft and vessels
Measure activity at ports, airfields
Automatically chart activity over time
Detect moving objects
Understand speed, heading, and more
To achieve a critical mission, rely on BlackSky
Large government organizations and commercial enterprises depend on BlackSky for up-to-date intelligence
delivered to the tactical edge.
DEFENSE AND INTELLIGENCE AGENCIES
FEDERAL AND CIVILIAN AGENCIES
Easily manage your geospatial intelligence with BlackSky Spectra
®

platform and API
A first-of-its-kind commercial platform that provides dynamic full spectrum monitoring from space at industry-leading speeds, frequency, latency and economics.
Additional products in BlackSky Spectra
In addition to enabling you to collect fresh data and add analytics, you can browse recent and historical imagery as well as directly task other constellations.
Archive imagery
Search recent and historical imagery.
Virtual constellation products
Task more imagery products through partners like Airbus.
Let us know how can BlackSky support your mission